Hi friends and welcome!!!
Are things warming up your way? (Unless you are near my Australian friends who are starting their Autumn? season soon I believe.)
We are having the 'A typical' Spring rain weather here in MT. And still very chilly at night!
I'm glad for the rain though - it will make a beautiful difference in the landscape~
I'm just taking a minute to share a card I made many moons ago : )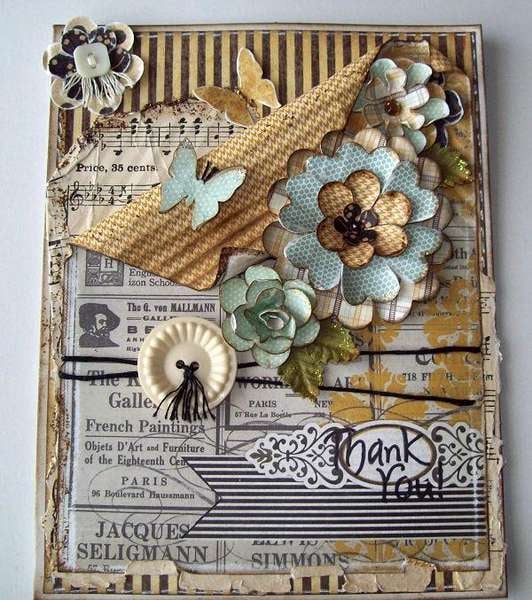 I used some older 'My Minds Eye' papers, (from their "Lost & Found" collection.) and they are still in my 'favorites' pile today; though not much is available anymore.
I have always tried to make my flowers by hand - and use the project papers to coordinate.
These colors work so well together, don't you think? : )
The bit of sheet music is vintage. My father gave me a box full! It's fun to insert it here & there.
The large and the small button are from 'Grandma's jar'. I think the background striped paper may be Graphic 45 Studios from the "School Days" collection.
Lots of texture and pattern going on! And thank you Mr. T. Holtz for the great distress inks! I believe I used 'Vintage Photo' on the edges of the flowers.
https://timholtz.com/prod_cat/distress-inks/
And speaking about vintage sheet music! here are a couple photo's of my dad (just for grins) still playing music at 85.
Through his life he has played 7 different instruments; and very well at that. His piano playing was professional level for many years - and as a child I remember he would put us to sleep at night with the classics; my favorite being Bach! : )
And many blessings ahead~ Loving hugs, Karen